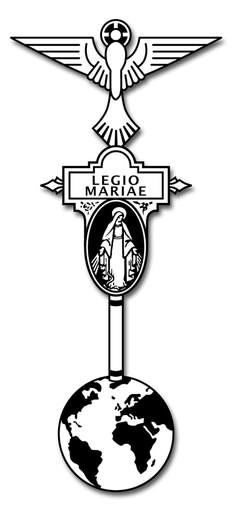 ---
Benita Vanheer 416-497-2101​
---
Overview
​The Legion of Mary is an association of Catholic Laity that serve the Church on a voluntary basis with spiritual ​and social welfare as their priority. Under the direction of the Legion of Mary Leader, the Legion of Mary Member participates in the life of the parish through visitation to those in need both in homes and institutions.
Activities/Responsibilities
Becomes familiar with the Legion of Mary Handbook, which is the official exposition of the Legion and contains the principles, laws, methods and spirit of the organization.
Completes regular work assignments and provides a report as requested by the Legion of Mary Leader.
Visits homes, schools, and institutions of the local parish community. Must always visit in pairs or in a group.
Participates in Legion of Mary events and provides assistance to those in need.
Recites daily the Catena Legionis (Chain of the Legion).
Endeavours to include all the prayers of the tessera in their daily program.
Shares the faith accurately and seeks support, when necessary.
Observes discretion in the confidential matters arising from Legion of Mary meetings and work assignments.
Attends regular meetings as required. ​
Skills, Experience, and Qualifications
Is an active member of the Catholic Church in good standing.
Is recognized within the parish community as a person of good reputation.
Is a good listener and respectful to others.
Is flexible and open-minded is response to each situation.
Is familiar with the Legion of Mary Handbook.
Can relate effectively and communicate clearly with others.
Ability to facilitate meetings and group dynamics.
Has an understanding of the issues relevant to the homebound, homeless and institutionalized.
If bringing Holy Communion to the sick and/or homebound, must have completed the parish's training for Extraordinary Ministers of Communion to Homebound/Institutions.
In cases of emergency, knows contacts and/or procedures.
Personal Traits and Qualities
Desires to serve the community and to commit time and talents to this ministry.
Is committed to the principles of the Legion.
Is committed to prayer, gospel values and growth in personal holiness.
Honest, dependable and can maintain strict confidentiality.
Is comfortable in the presence of sadness and tears.
Is at ease with social encounters, and can look people in the eye.
Is friendly, patient and has good relational skills.
Is comfortable with being accountable and is sensitive to the observance of proper boundaries.
Has a spirit of generosity and creativity.
Orientation and Training
Standard parish orientation program and Legion of Mary training workshops.