Petition to Move Tabernacle to the Centre/Sign the Online Petition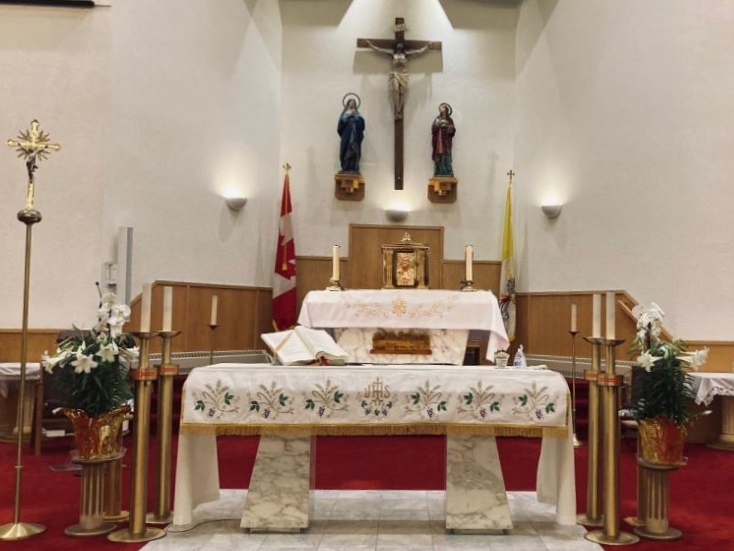 (The above photo-shopped image is an artist's rendering.)
Some parishioners have undertaken an initiative to have Our Eucharistic Lord moved to the centre of the church. Some have even offered to help finance this. If enough parishioners sign the petition, we would still need to have the proposal approved by the Cardinal. Individuals will be collecting signatures in the foyer of the church after Masses. Only parishioners, or regular attendees, should sign. If you have questions or concerns, don't hesitate to ask. Or click here to sign our Online Petition to move the tabernacle.
Good article about moving tabernacles to the center of churches: Why one bishop is putting tabernacles back in the center of churches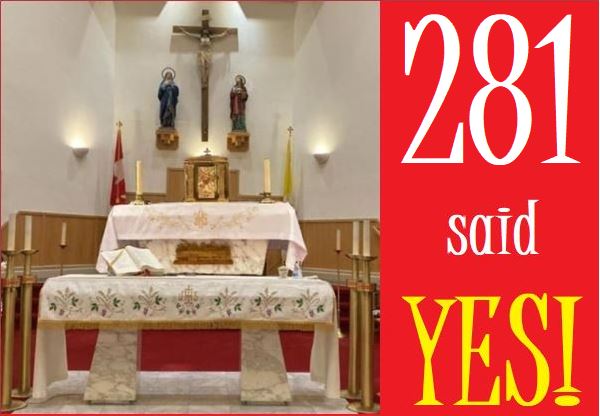 MAY 2, 2021 UPDATE: 281 St. Aidan's parishioners have now signed our paper and online petitions.