Simbang Gabi Christmas Lantern (Parol) Making Contest with Parol Making Video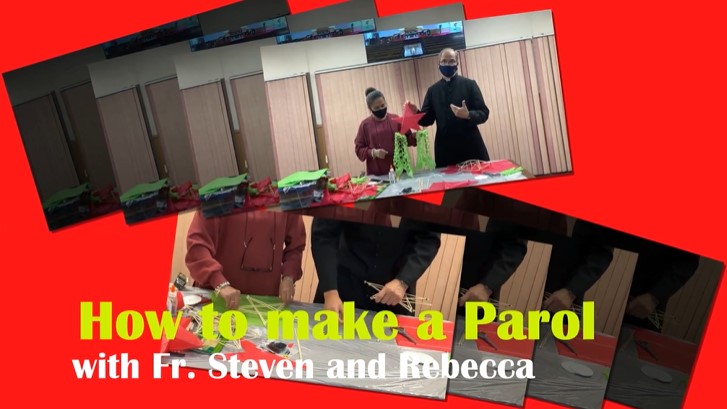 Click here or on the above image for the FULL version of the Parol Making video!
The Star of Bethlehem is one of the symbols of Christmas. The brilliant star of unusual brightness led the three wise men from far-away lands to undertake the arduous journey and follow the star which eventually led them to the Infant Saviour. To remember this special star, the organizers of the Simbang Gabi Novena of Masses are inviting families to join the Christmas Star Lantern (Parol) Making Contest. Your star will need to be submitted between December 1st to December 16th. We will try to provide the wooden sticks used to make the stars should you need them. Families are encouraged to be creative in decorating their own lanterns. The lanterns will be hung in the Parish Hall and can be brought home after Christmas day. Three prizes will be awarded for the best lanterns.