Spiritus Via, Youth Social Thursday December 2nd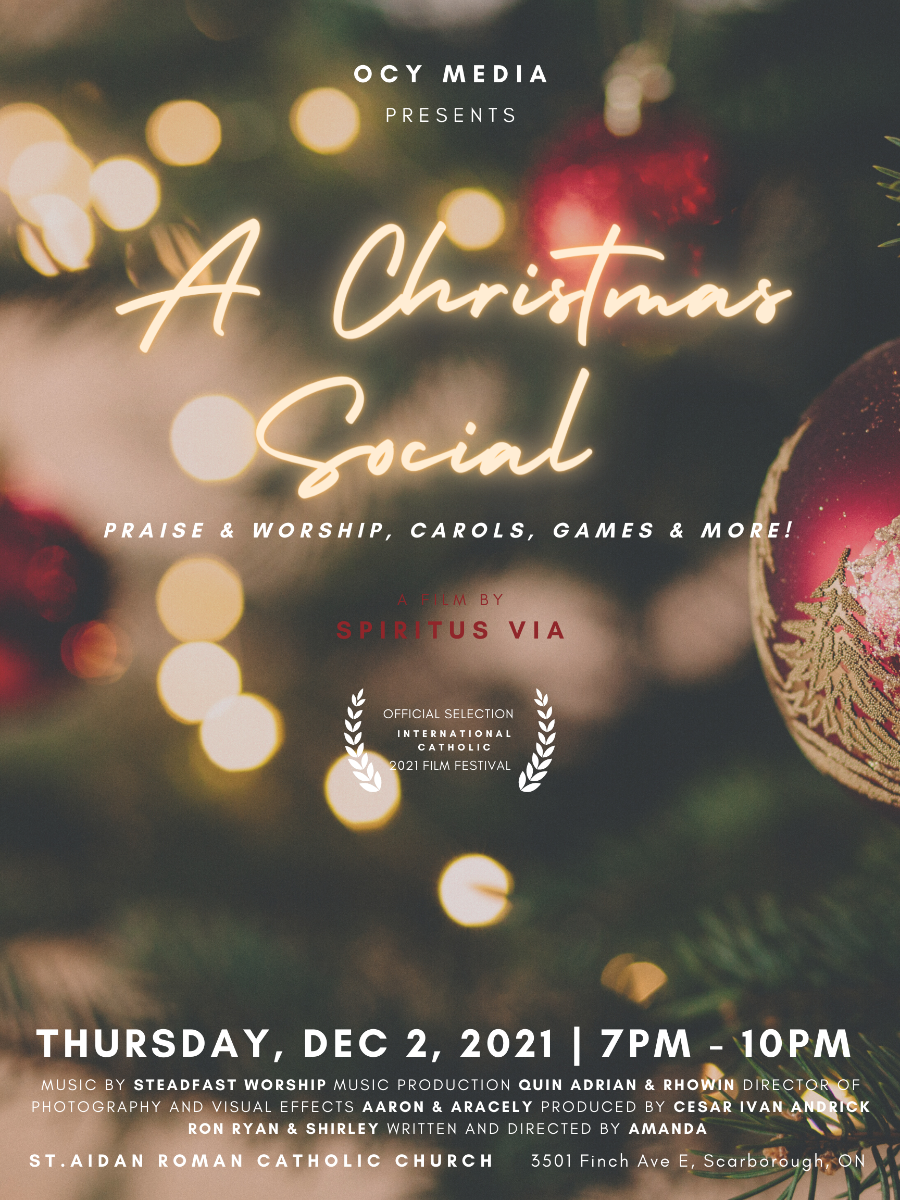 The Youth of our parish are invited to join us for our annual young adult (19-35) Christmas social at St. Aidan's on Thursday, December 2nd at 7pm! This year we will have praise and worship by Steadfast Worship. There will be food, games and fellowship to follow. Invite all your friends. Make sure you register early, spots are limited. Registration required to get in. Please register here.
Please note: The event will follow Covid-19 protocols as needed. Masks are required and regular sanitization is suggested. If you are not feeling well, please stay home, in love of your neighbour.