Welcome to St. Aidan's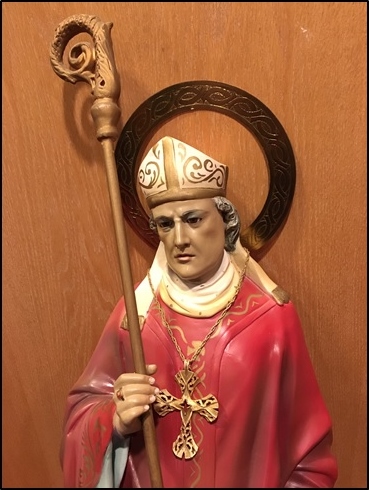 Please refer to the information below to know when is the best time for you to come to our parish.
We hope to see you again once the lockdown has ended.
NOTE: We are currently restricted to 10 people inside our church at all times.
---
St. Aidan's Church Schedule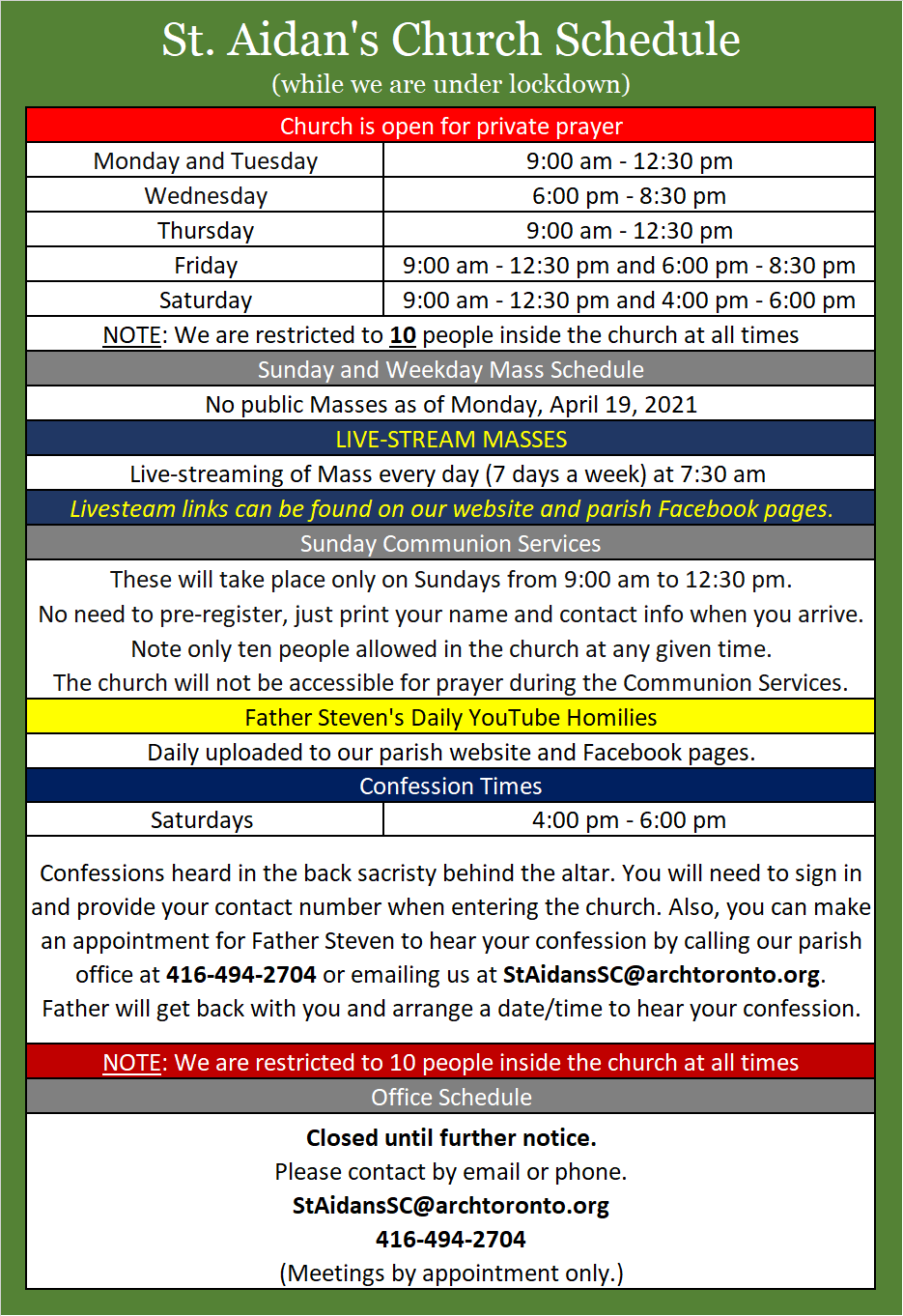 ---
Live-stream Schedule

Please click the Zoom link below to join:
https://us02web.zoom.us/j/87259407021?pwd=OUp3YVZNWDZsQnNCTFUyY1E0Rnh3UT09
(closest to real-time video if viewing live-stream Mass in this Zoom link)
Webinar ID: 872 5940 7021
Passcode: 916220
LIVE Stream will also be available in our YouTube Channel and Facebook Page:
https://www.youtube.com/channel/UCS6RZg673_GeE8Cn24JeiTQ
(there's a slight delay of 10-20 seconds if viewing lives-stream Mass in this YouTube link)
https://www.facebook.com/St-Aidan-Parish-Scarborough-2050288591658126
---
A​doration of The Blessed Sacrament (private prayer)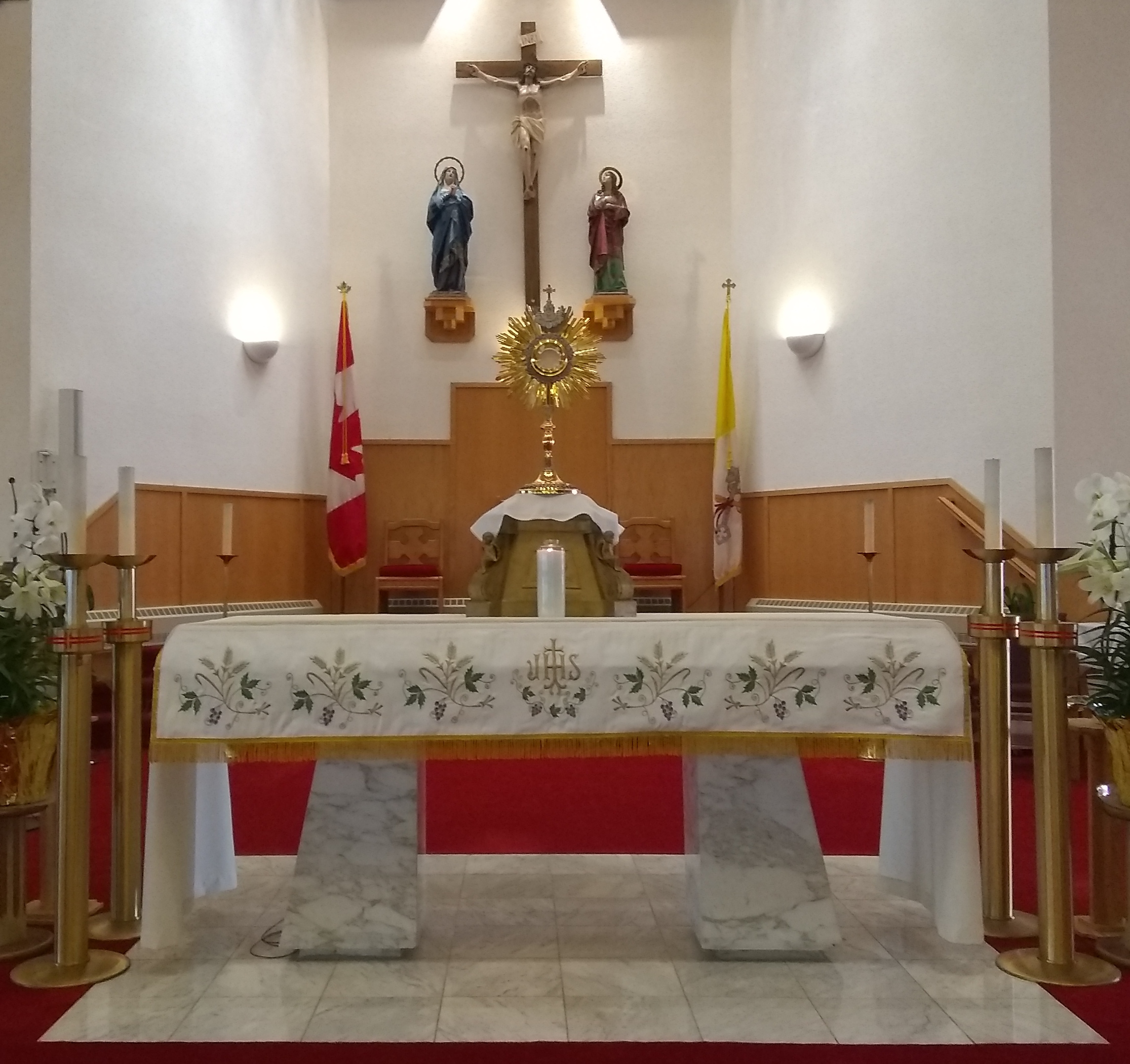 The church is open every morning except Wednesdays from 9:00 am to 12:30 pm.
In the evenings, on Wednesday and Friday from 6:00 pm to 8:30 pm.
Saturday afternoons from 4:00 pm to 6:00 pm, which will be confession time also.
You can only stay in the church for a maximum of 45 minutes, so as to give others a chance (the exception would be if there are less than ten people present).
---
Sunday Communion Services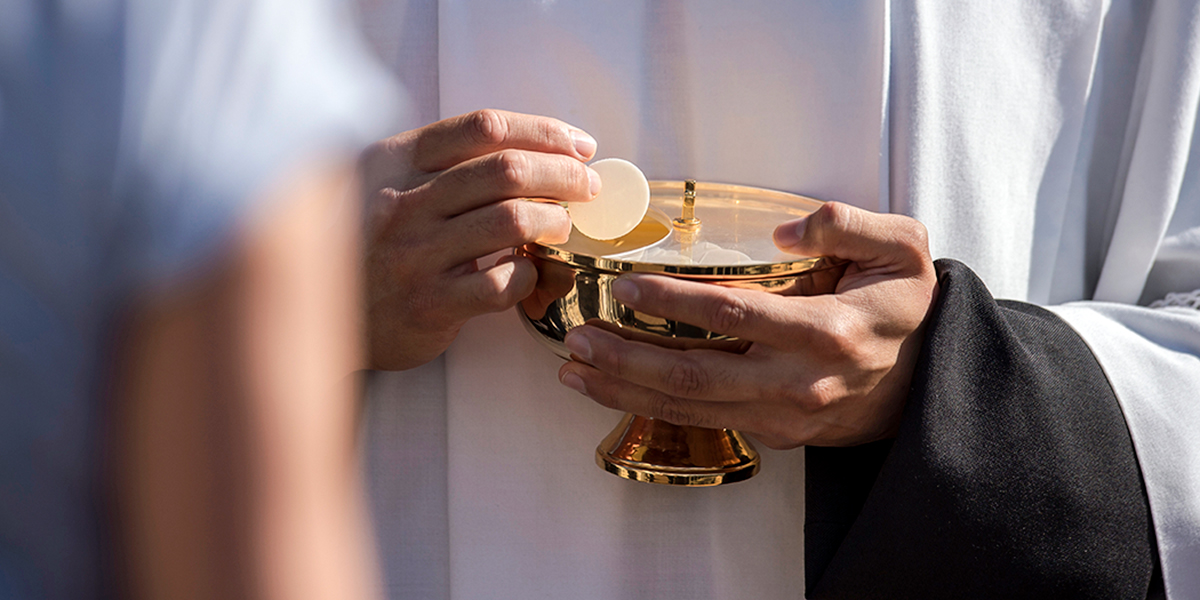 Sundays from 9:00 am to 12:30 pm.
No need to pre-register. Just print your name and phone number when you arrive.
Note only 10 people allowed in the church at any given time.
The church will not be accessible for prayer during the Communion Services.
---
Offertory Envelopes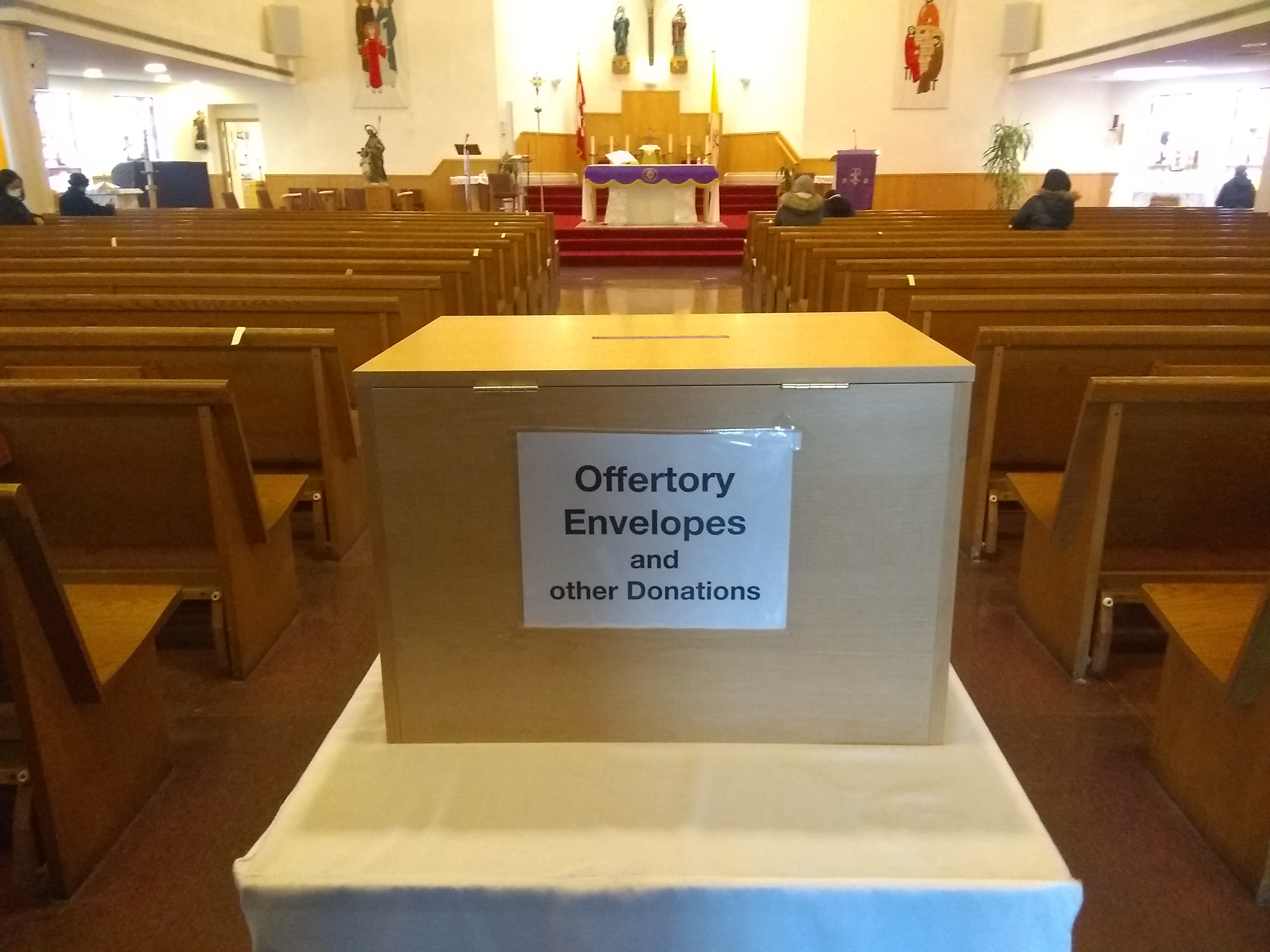 Please place your offerings into the large collection box on your way into the church. If you forget, you can do it on your way out.
All donations, including Mass requests can be placed into the large collection box.
Donations to the St. Vincent de Paul Society can be placed in the small SVP boxes or the large collection box.
Should you wish to use envelopes, please contact our secretary, Rose Ylagan, by phone at 416-494-2704 or by email at StAidansSC@archtoronto.org.
Thank you for your support and contributions.
---
Votive candles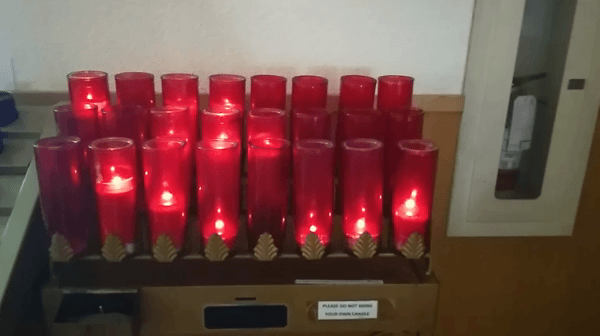 Candles can be purchased in the Gift Shop. Please ask Rose and she'll be glad to assist you.
---
Mass Intentions
---
Reconciliation/Confessions
​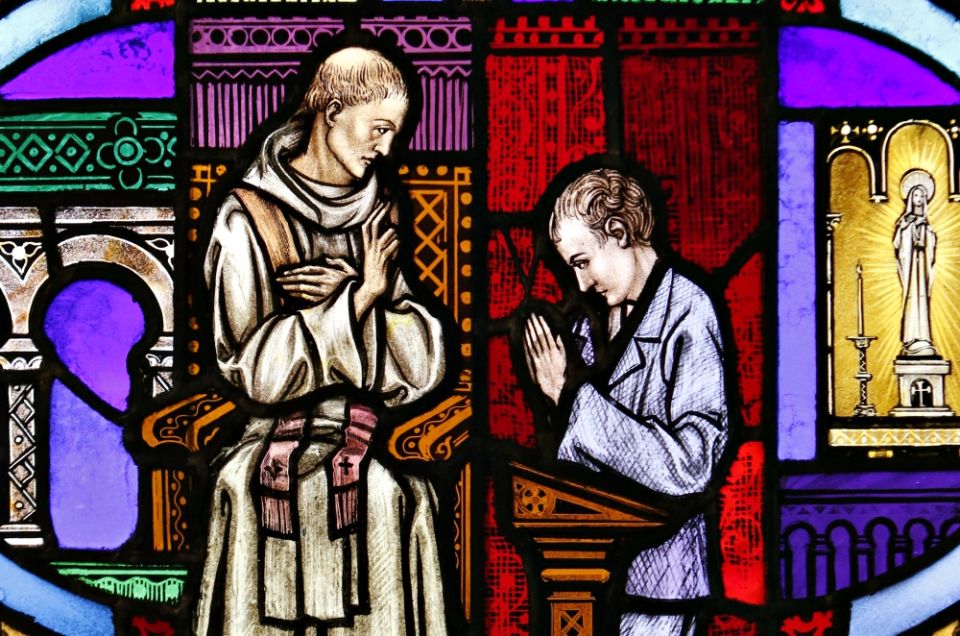 For confession, contact the parish office.

Also, confessions will be heard on Saturdays from 4:00 to 6:00 pm in the back sacristy behind the altar.

You will need to sign in and provide your contact info when entering the church, as you would for prayer.
---
​All (in-person) Devotions
Canceled until further Notice.
Devotions - Sacred Heart of Jesus
"Sacred Heart of Jesus, have mercy on us"
First Friday of the Month - 9:30 am and 7:30 pm
Devotions - Legion of Mary
"Immaculate Heart of Mary, pray for us"
(Seniors) Thursdays - 7:00 pm
(Juniors) Fridays - 6:15 pm
Devotions - Our Lady of Perpetual Help
"Our Lady of Perpetual Help, pray for us"
---
​Advent and Christmas Schedule Masses: https://staidanssc.archtoronto.org/en/parish-life/advent-and-christmas-schedule/
Lent and Easter Schedule Masses: https://staidanssc.archtoronto.org/en/parish-life/lent-and-easter-schedule/
---
Office Hours