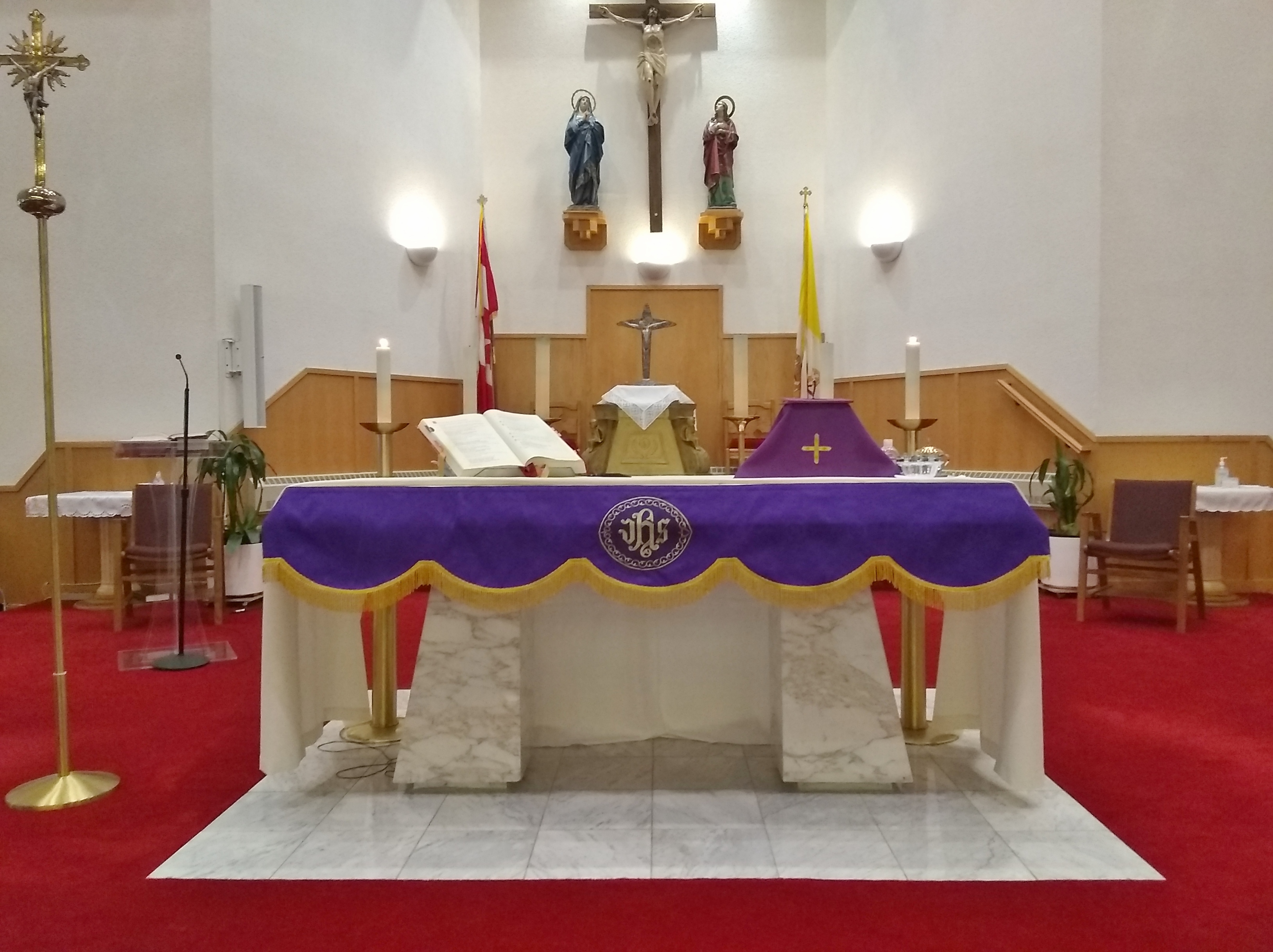 ---
Mission
The Altar Society prepares the sanctuary for the celebration of the Mass.
Activity/Explanation
Cleaning the church altars, the altar linens, and liturgical vessels.
Replacing the main altar cloth.
Ordering flowers for Christmas and Easter seasons.
Maintaining the baptismal font, sacristy, and sanctuary areas.
Maintaining and re-filling the altar and offertory candles.
Cleaning of the sanctuary water receptacles and replacing with fresh water at least twice a week.
Meeting Frequency
Weekly on Thursdays after 9 am Mass. However, these duties can also be carried out at a time more convenient to the volunteer.
Meeting Location
For more information contact:
Marie Saldanha (Telephone: 416-491-9876)