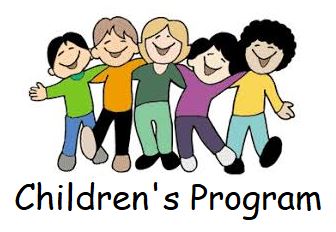 ---
Phillip Francis 416-754-8417
---
Overview
The Liturgy of the Word with Children Helper assists with presenting Liturgy of the Word with Children. Liturgy of the Word with Children is suitably adapted to be made relevant to the lives and experiences of young children preparing them for full participation in the Liturgy. It gives them an opportunity to receive and respond to the Sunday readings.
Activities/Responsibilities
Assists in the physical set up and take down of chairs and tables used for Liturgy of the Word with Children.
Assists in the set-up of materials required for each celebration and returning materials to their proper storage area at the end of the lesson.
Is present to assist the leaders as required during all scheduled celebrations.
Actively participate in the liturgy, helping children to worship, hear the proclamation, and share what they learn.
Under the direction of the Liturgy of the Word with Children Leader, assists with activities provided during Liturgy of the Word with Children.
Skills, Experience, and Qualifications
Fully initiated member of the Catholic Church in good standing.
Is familiar with the Liturgy and the teachings of the Catholic Church.
Can relate effectively and communicate clearly with others, especially children and youth.
In cases of emergency, knows contacts and/or procedures.
Personal Traits and Qualities
Desires to serve the community and to commit time and talents to this ministry.
Needs to be a person of prayer.
Desires to develop a deeper understanding and appreciation of the Liturgical Rites.
Has a willingness to work with the Liturgy of the Word with Children Leader to ensure the ministry is conducted with efficiency, decorum and reverence.
Has a helpful, supportive and non-threatening attitude in working with children.
Exercises the ministry in a manner which is additive to the prayer and participation of the assembly.
Is sensitive to the observance of proper boundaries.
Has a spirit of generosity.​​ ​​​
Orientation and Training
Standard parish orientation program.​