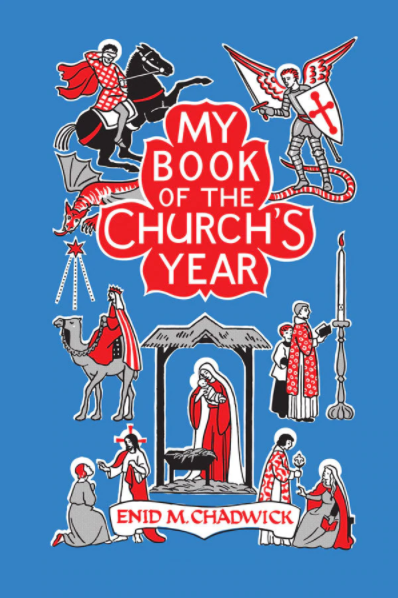 ---
The graphics contained on this page come from the publication My Book of the Church's Year by Enid M. Chadwick (above).
---
Enid Chadwick (1902–1987) was an Anglo-Catholic who was, according to Bishop Chad Jones, "for all practical purposes, the official artist of the restored Anglican Shrine [of our Lady of Walsingham] throughout much of the twentieth century." She took great pains to include wonderful details both in the illustrations and in the theology of My Book of the Church's Year. As Peter Kwasniewski states, Chadwick's book "is informed by a deep Catholic love for the seasons of the year, the feasting and fasting, the great holy days, the pageantry of the saints and their stories, the underlying rhythm that connects nature, culture, and sanctity." Later he refers to it as "a colorful tapestry," and there couldn't be a more apt description.
Over the course of this year, I'll be up uploading the images from the book. Once they're all uploaded, this page will be the permanent repository for the graphics.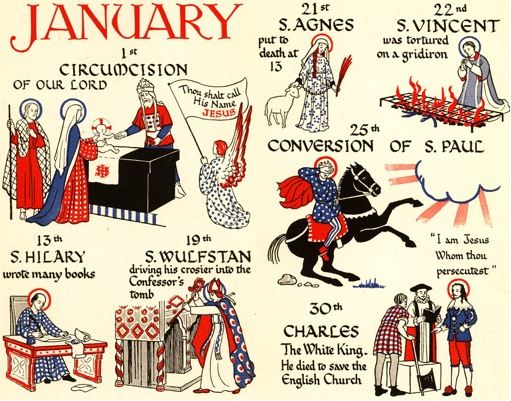 January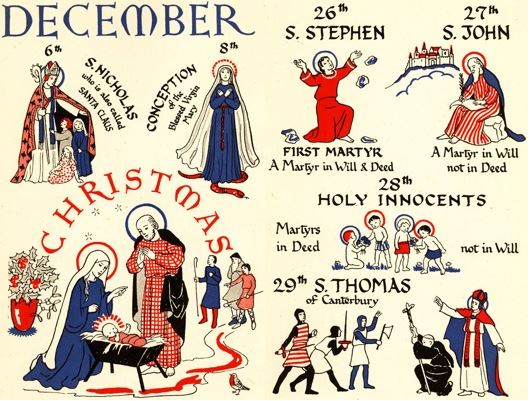 December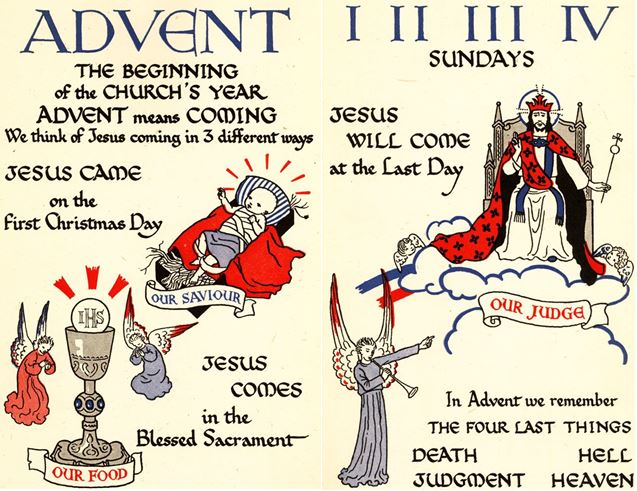 Advent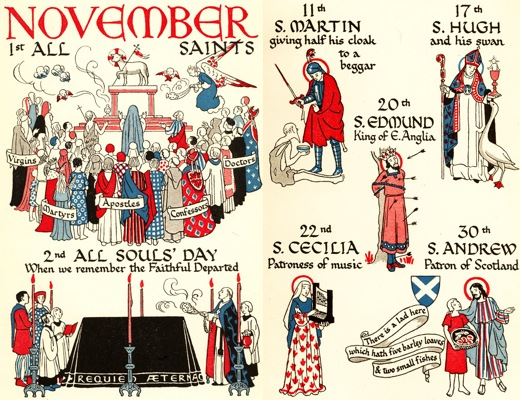 November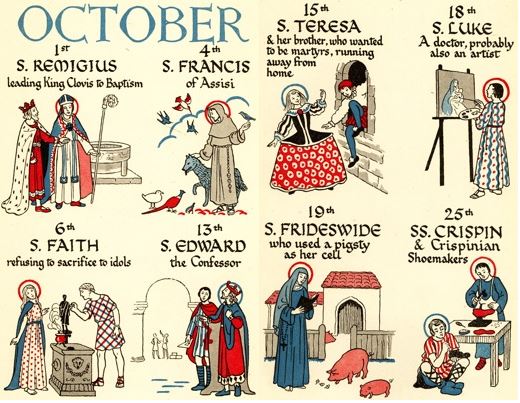 October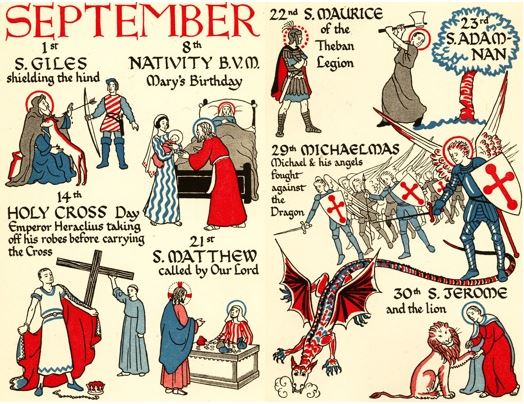 September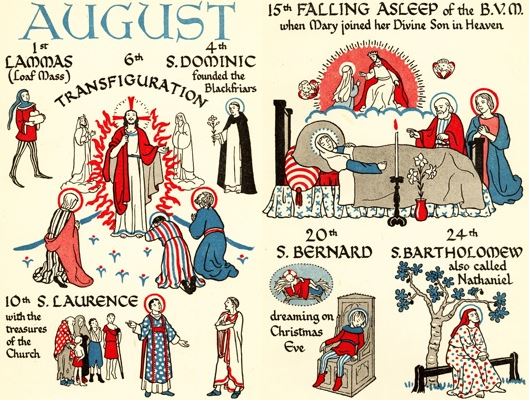 August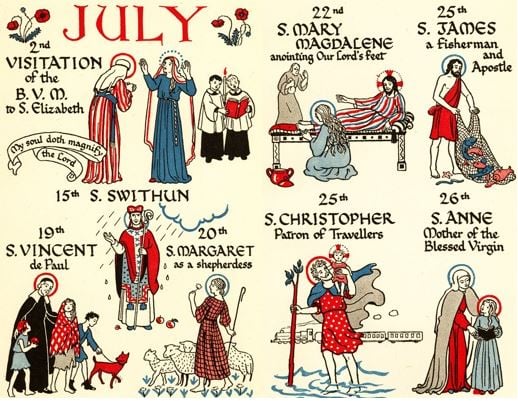 July
Corpus Christi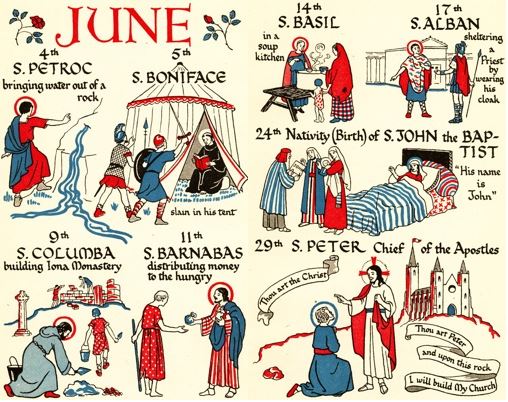 June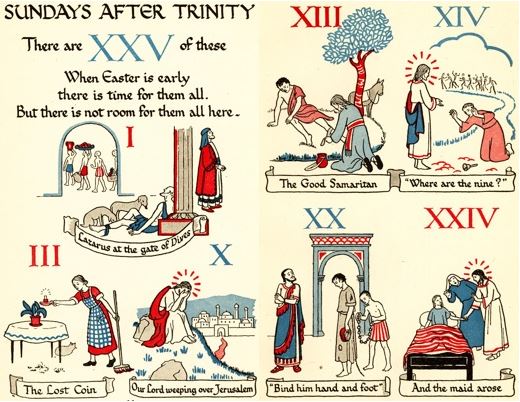 Sundays after Trinity Sunday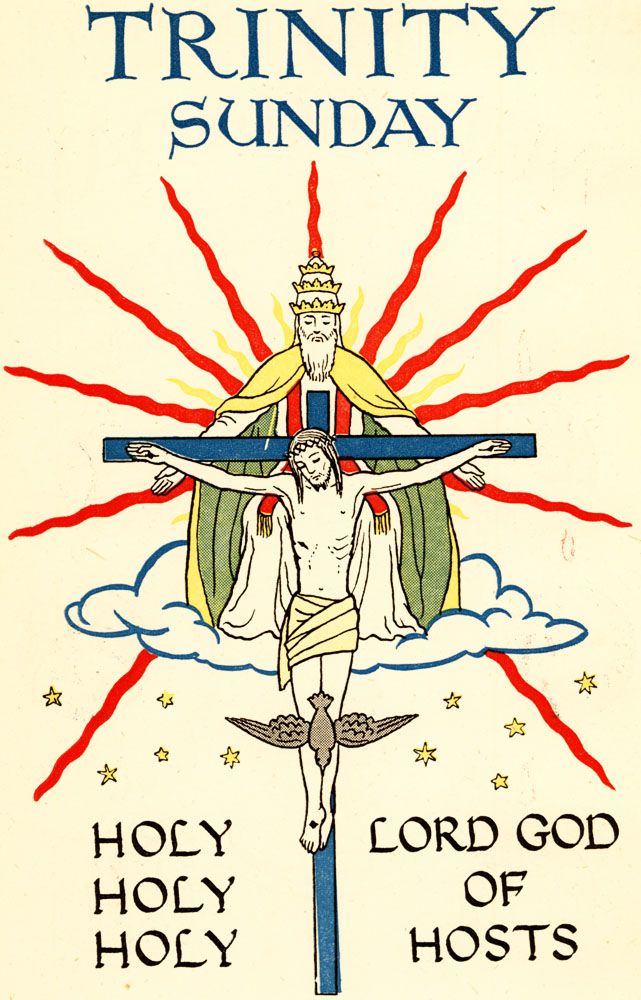 Trinity Sunday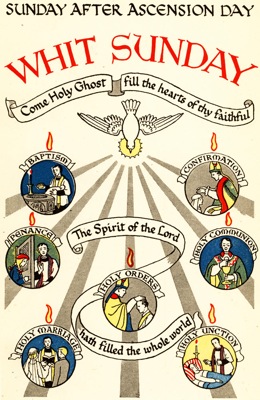 Whit Sunday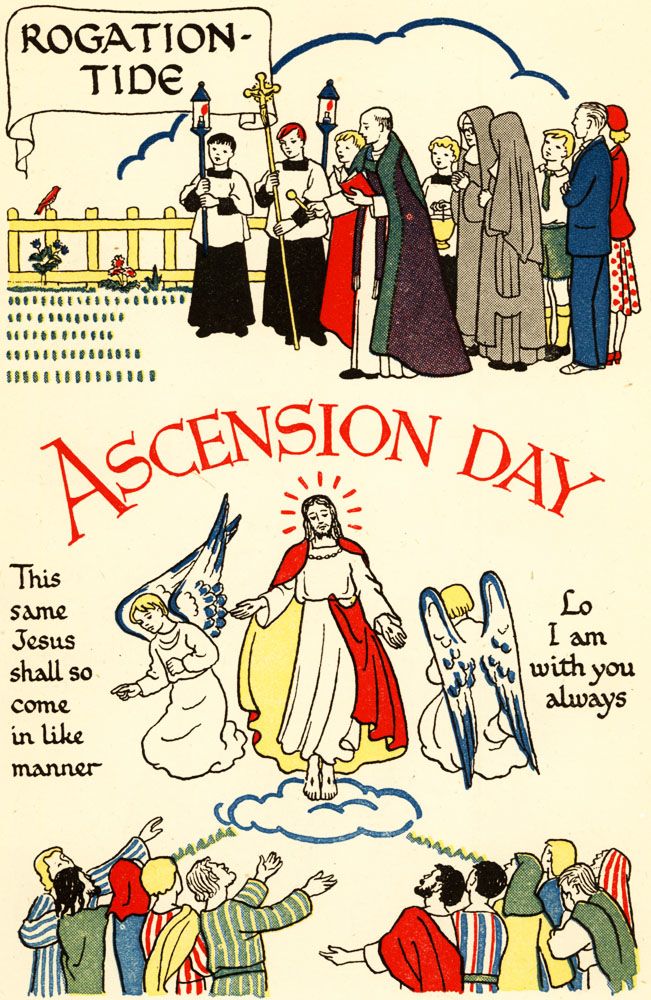 Ascension Day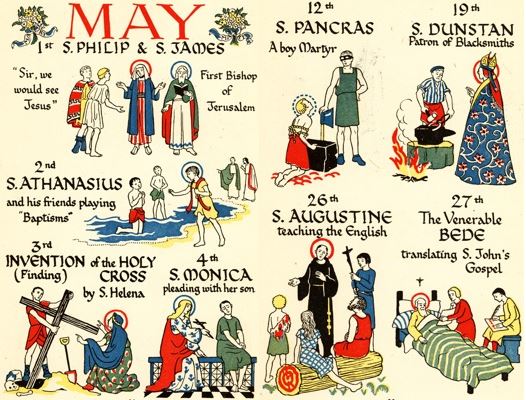 May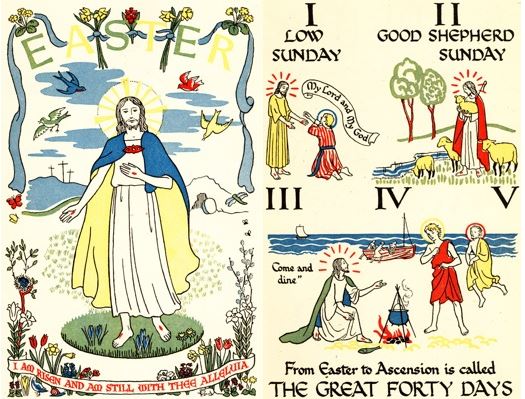 Easter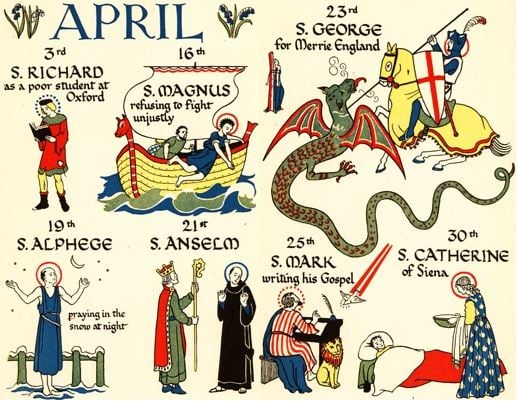 April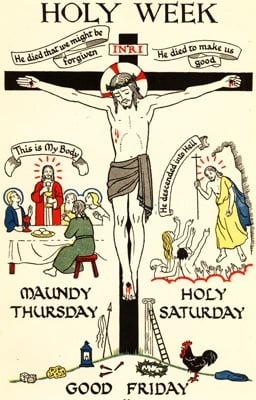 Holy Week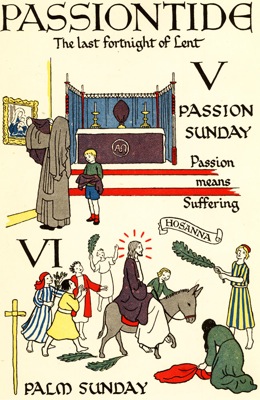 Passiontide - Passion Sunday and Palm Sunday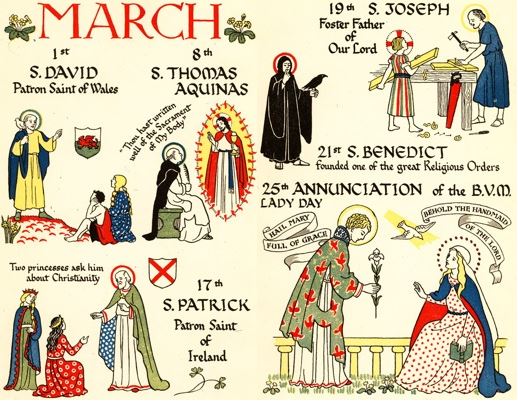 March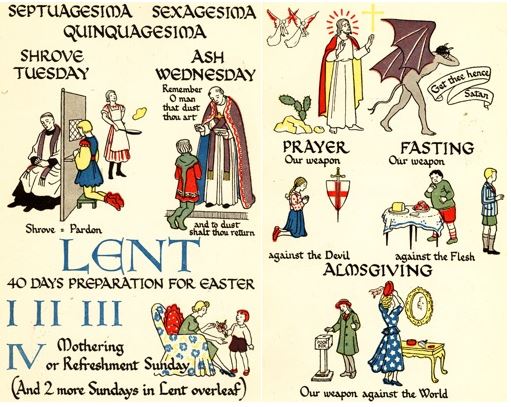 Lent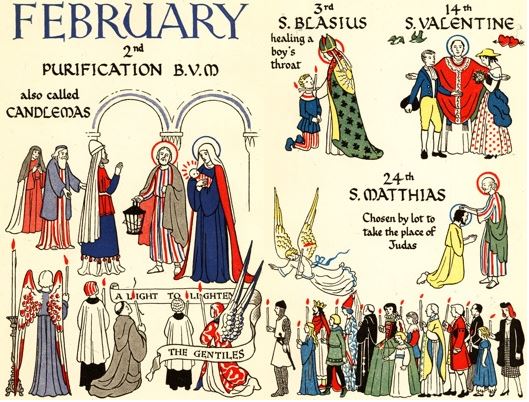 February