25th Priestly Ordination Anniversary Dinner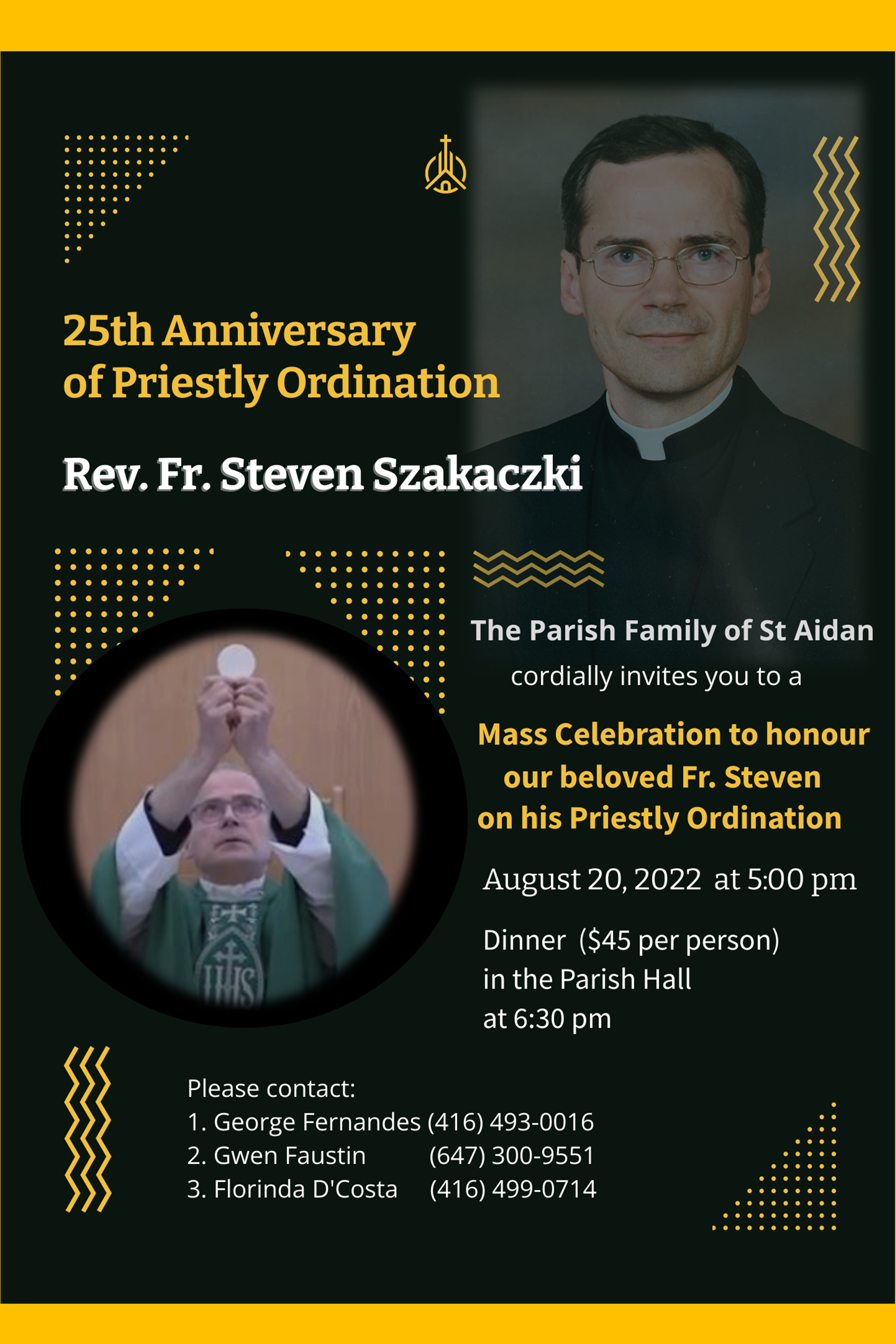 A Sit-Down Dinner in honour of Fr. Steven's anniversary will be held at St. Aidan's Parish Hall on Saturday August 20th at 6:30 pm. Various presentations as well as a slide show will be part of the evening.
Tickets are $45 per person and can be purchased after Sunday Masses, or contact George Fernandes 416-493-0016, Gwen Faustin 647-300-9551, or Florinda D'Costa 416-499-0714.